Burnt Well Guest Ranch offers a vacation for your mind. But not your body.
Art Direction:
Madeline Guzzo
Direct mail postcards sent to invite guests to the ranch.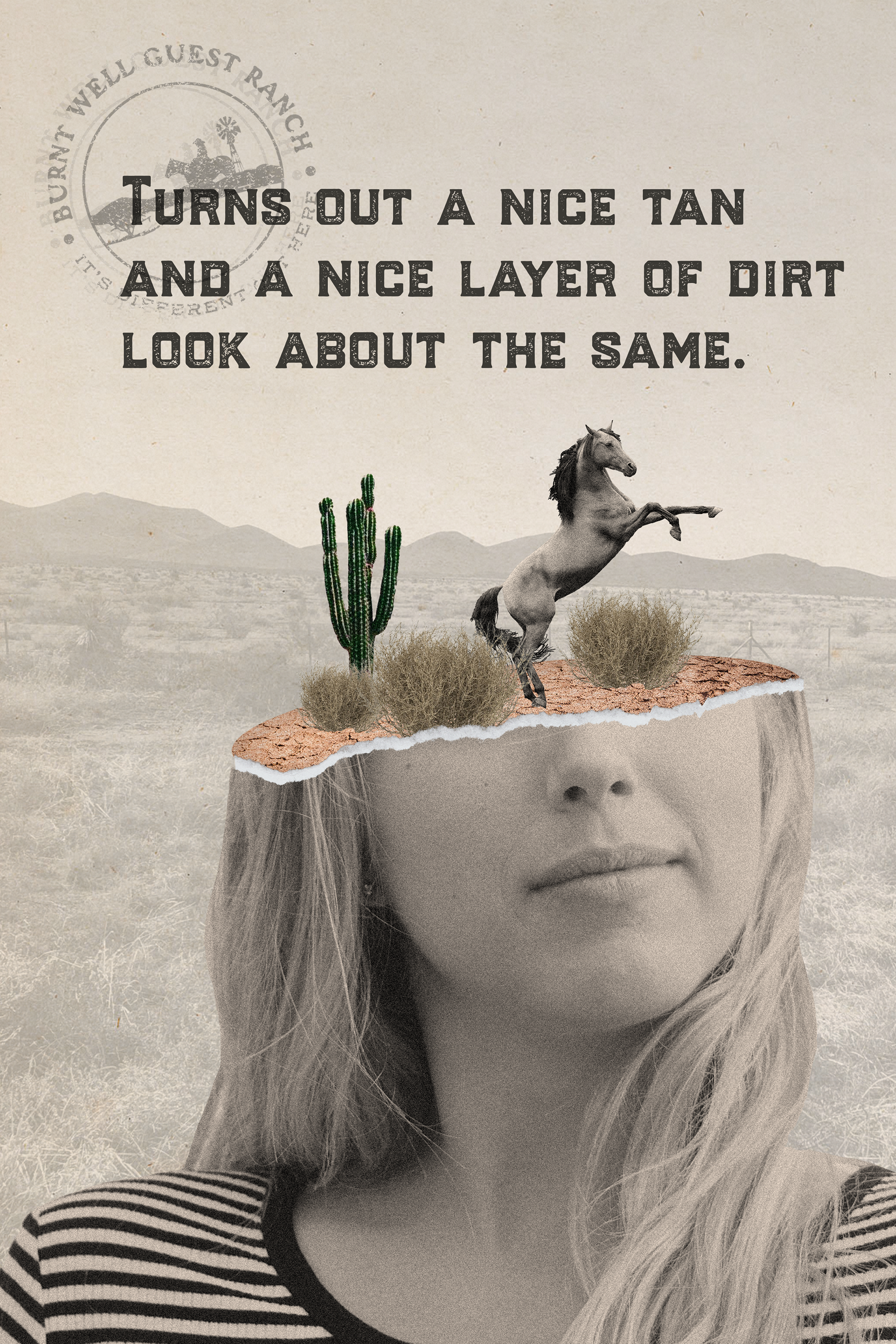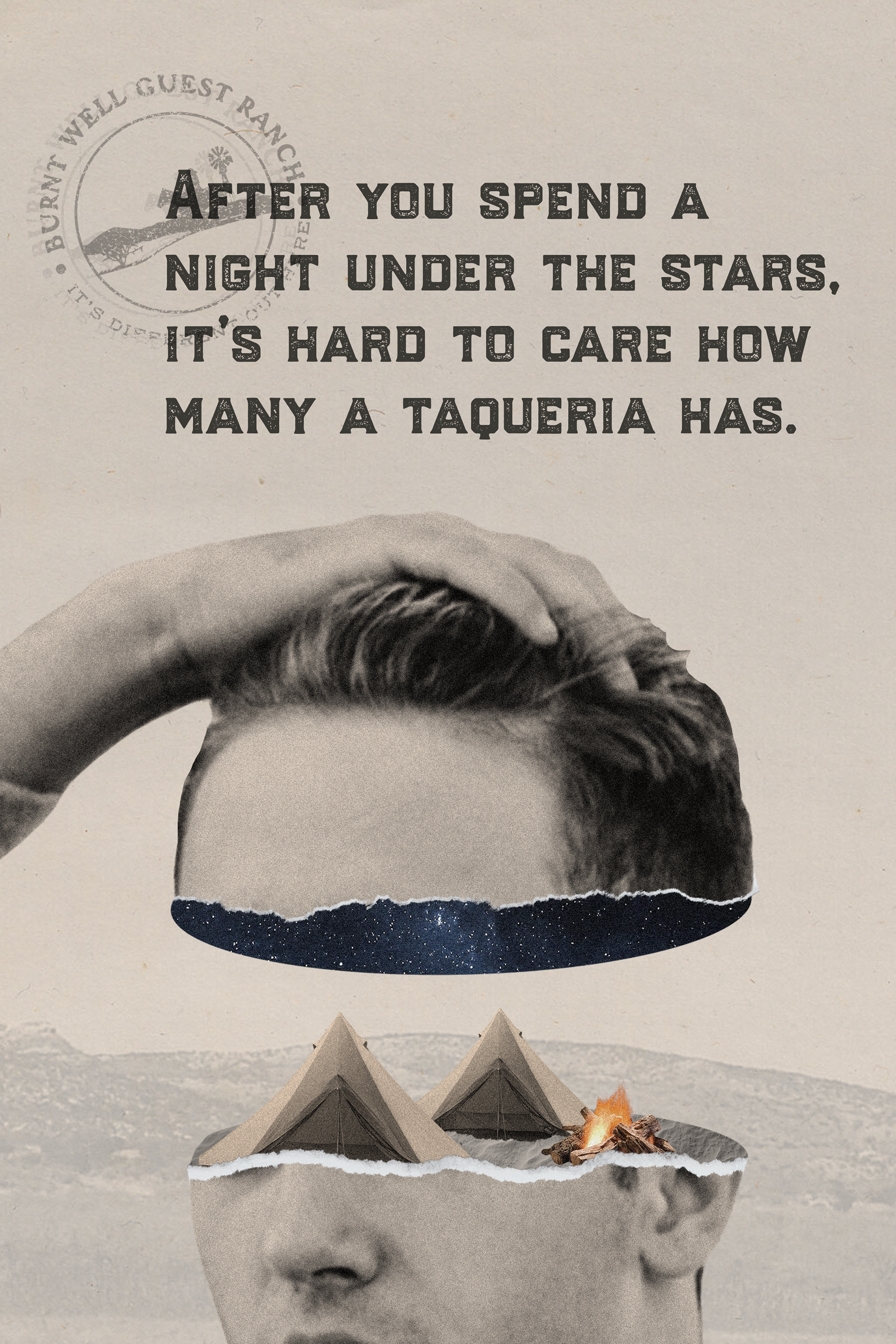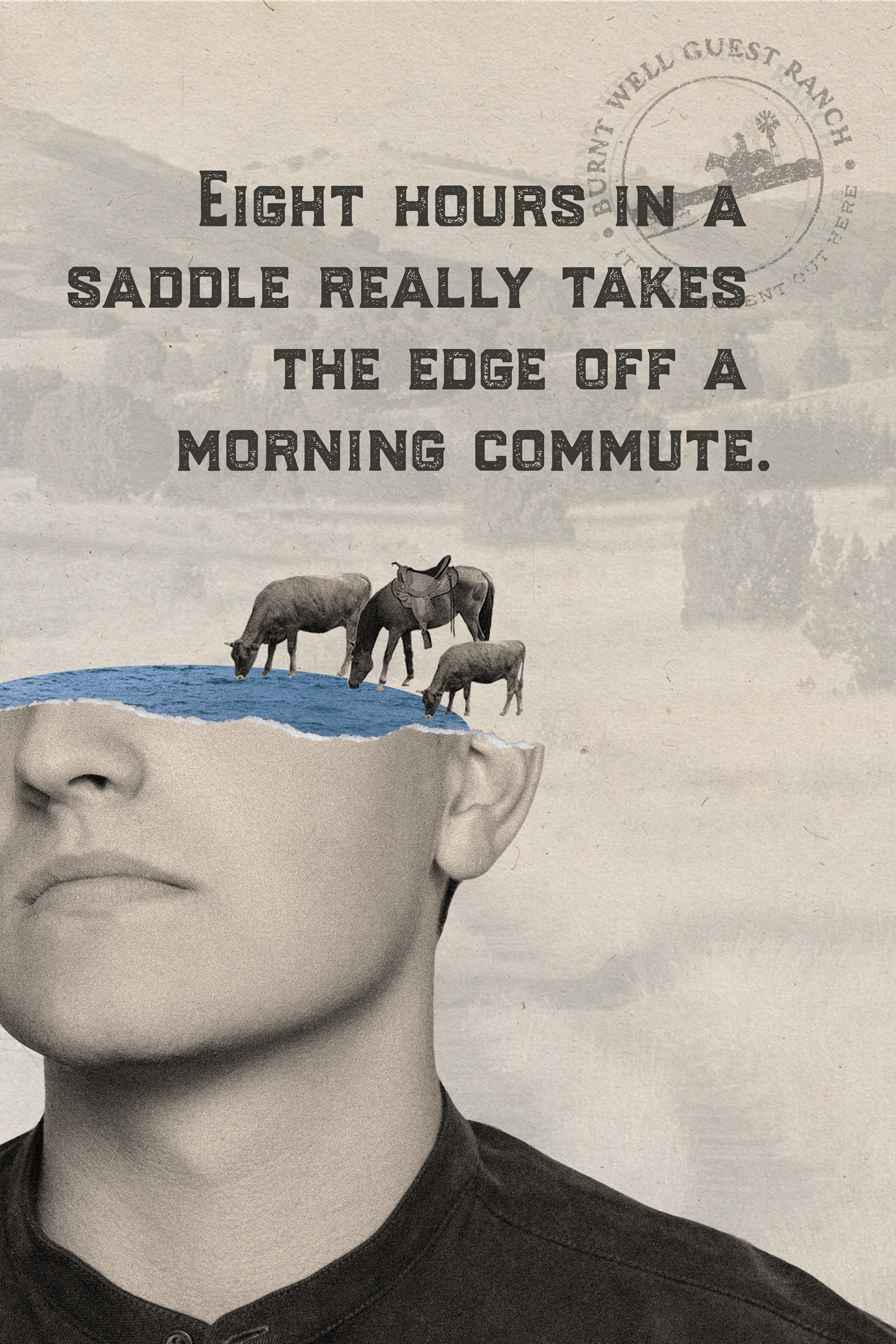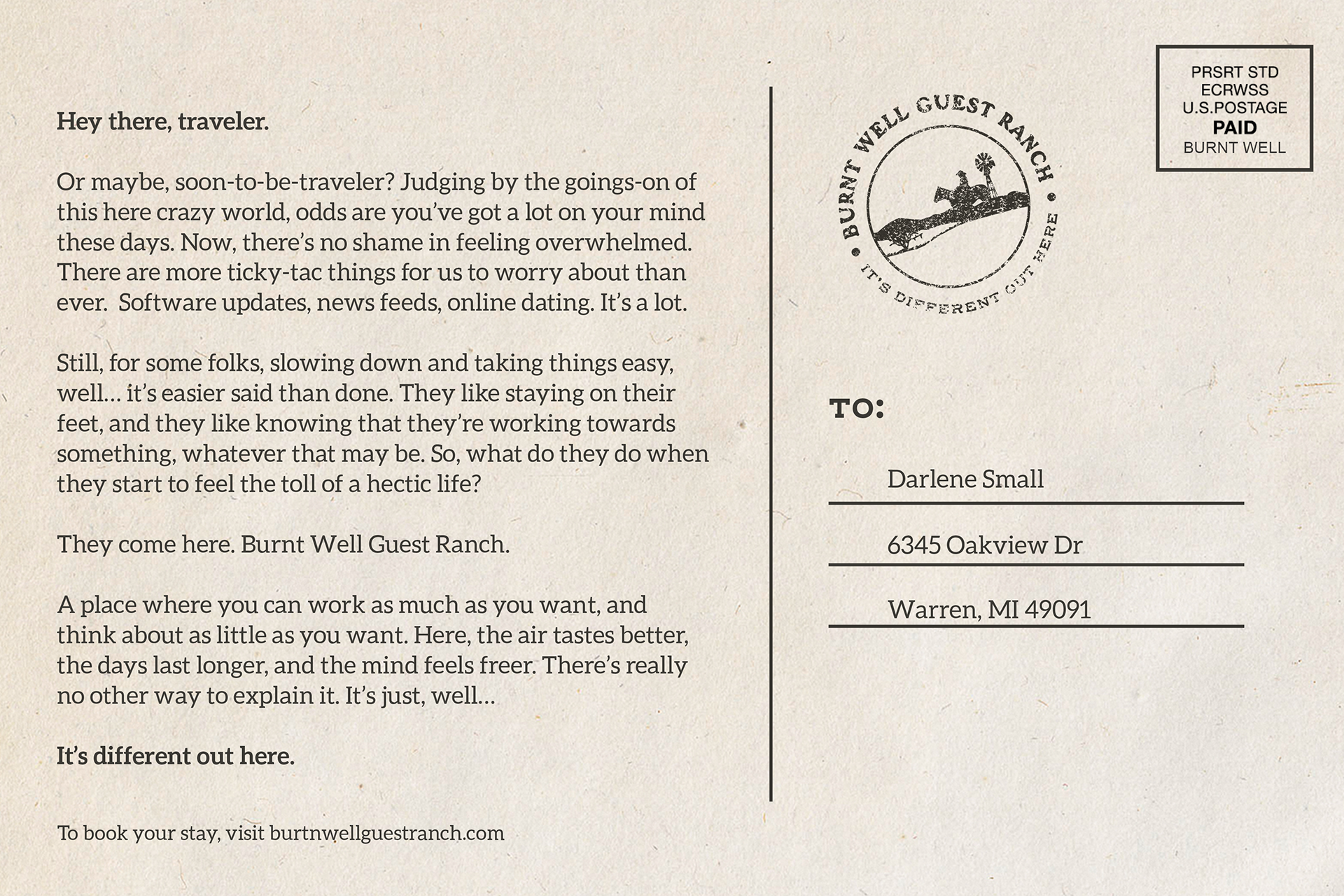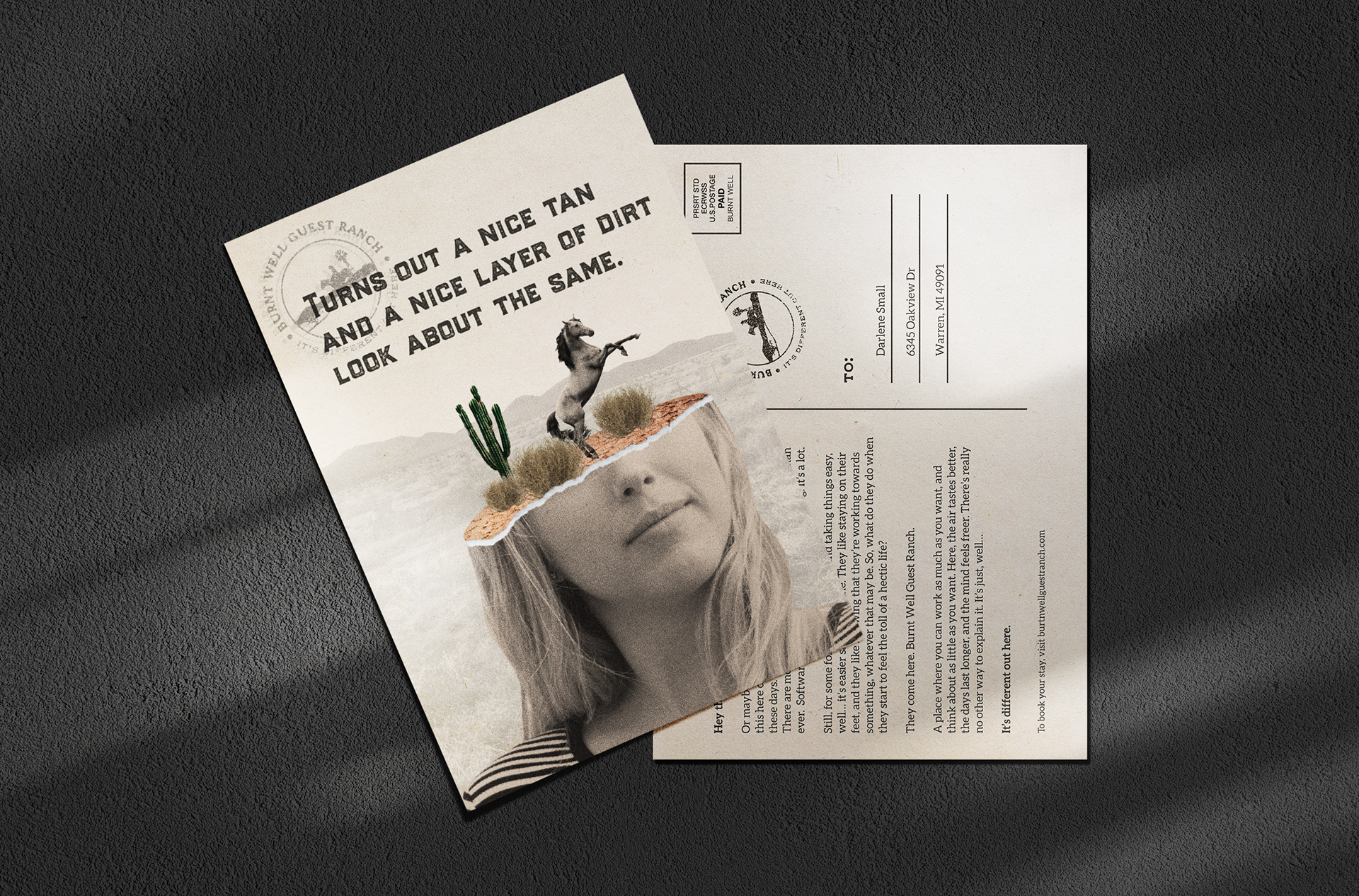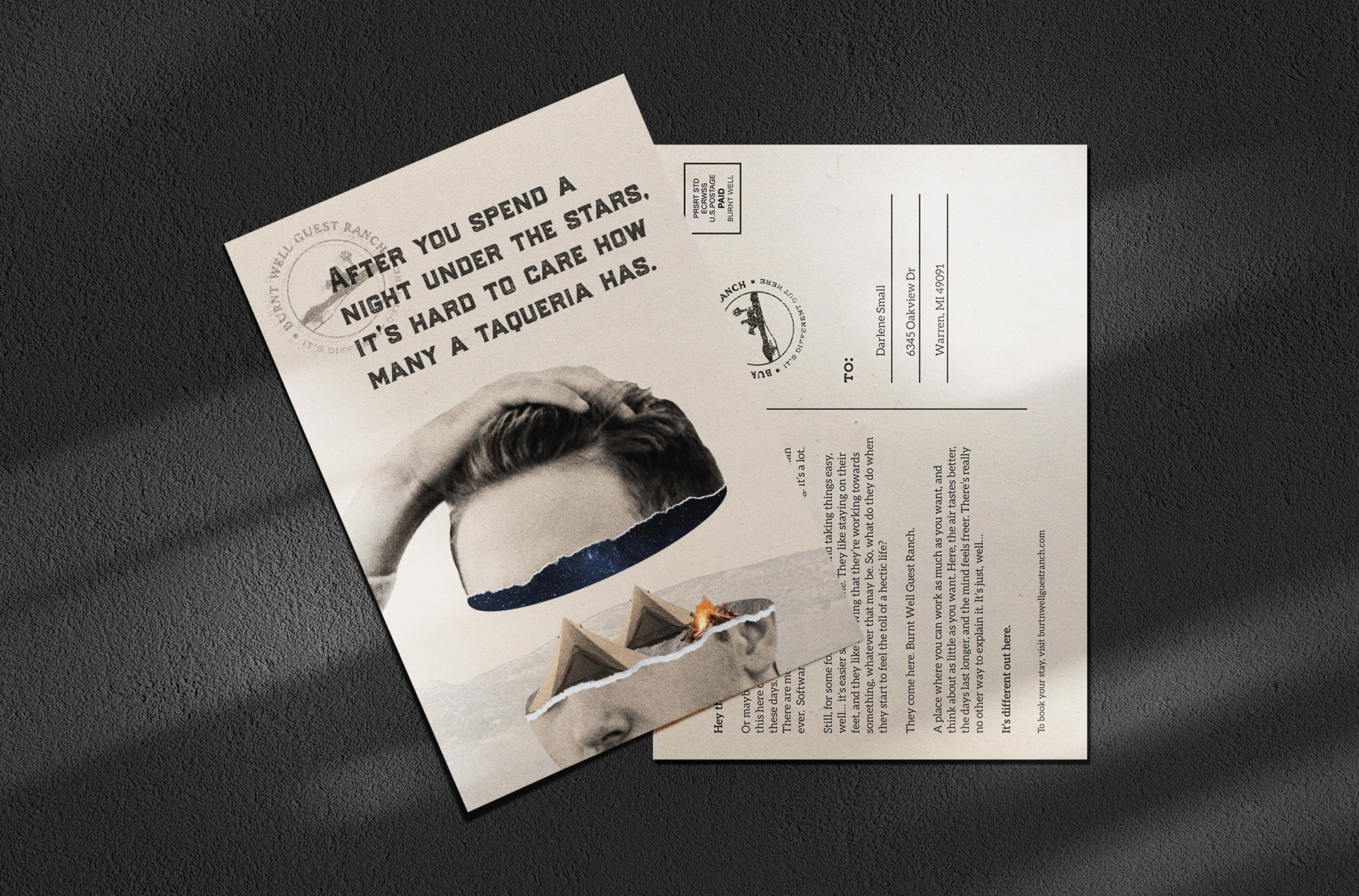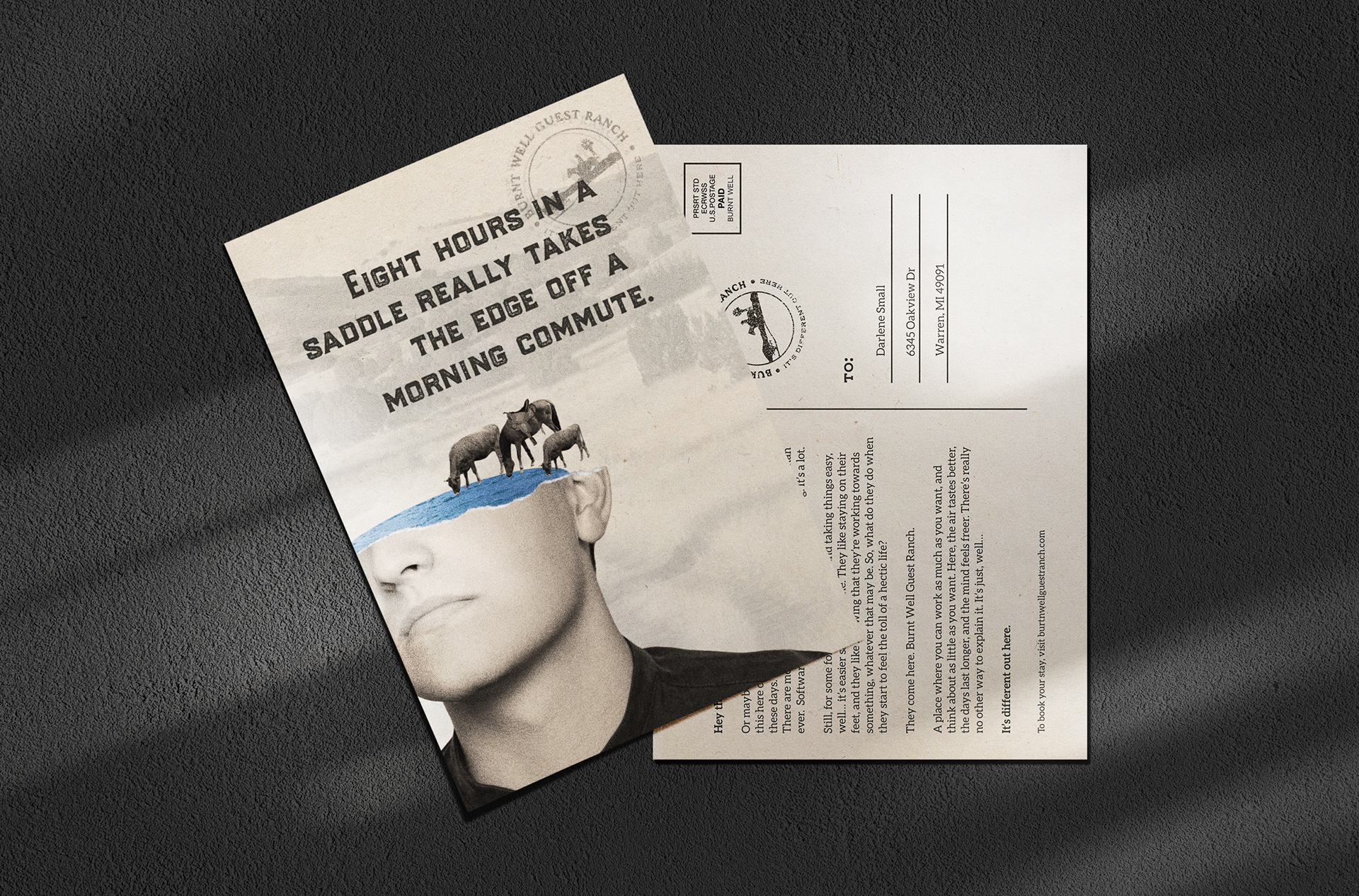 A souvenir featuring words of wisdom from the ranch.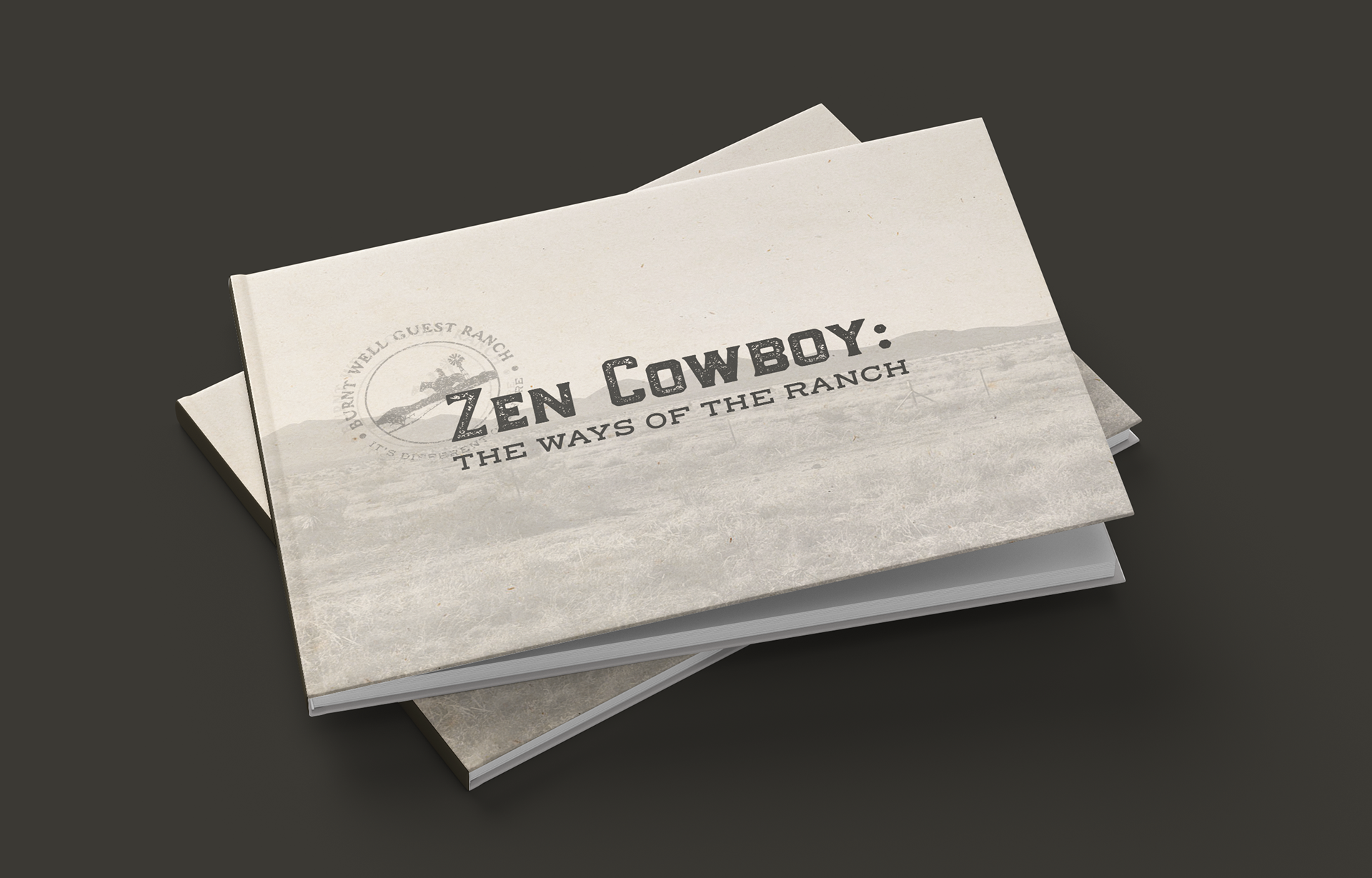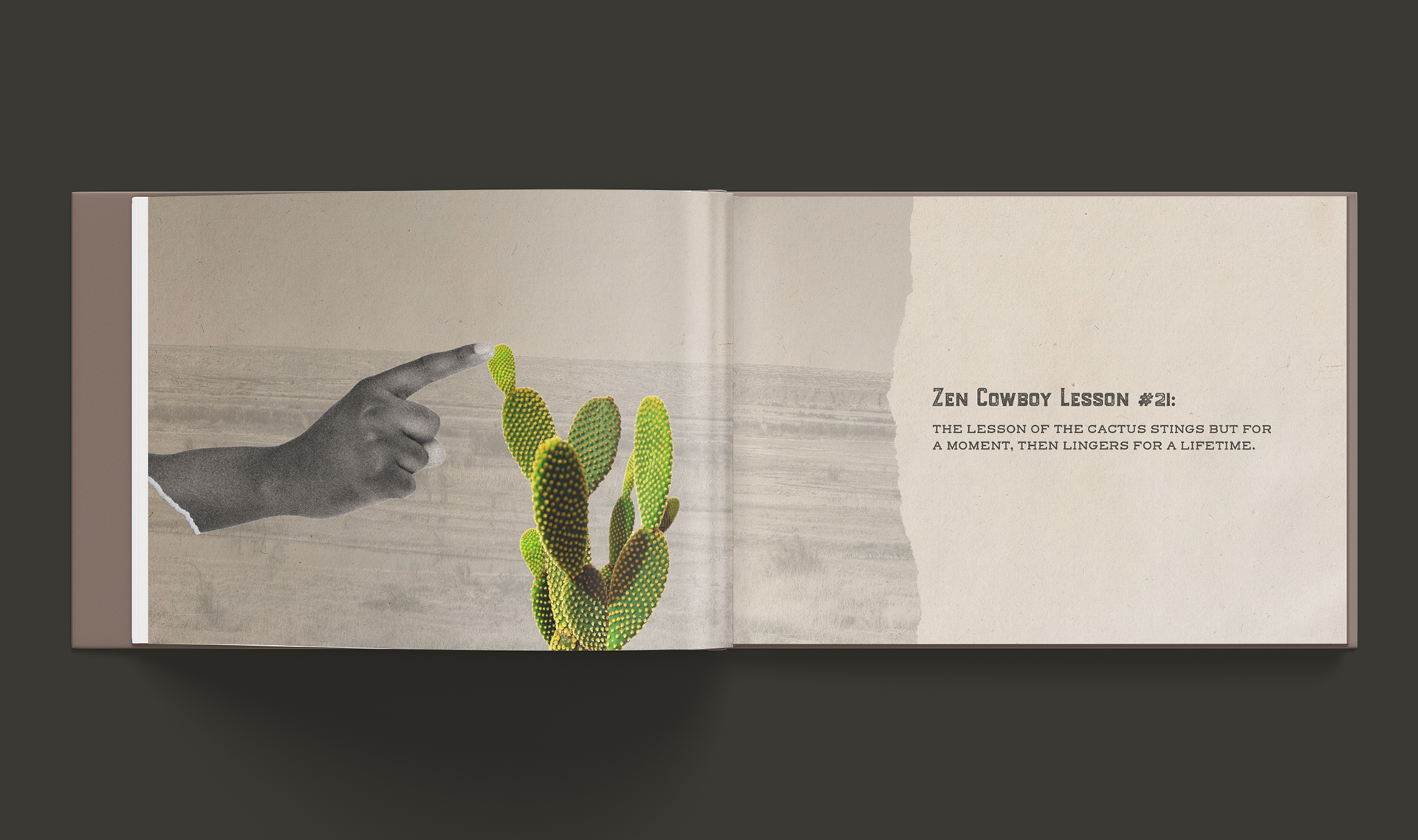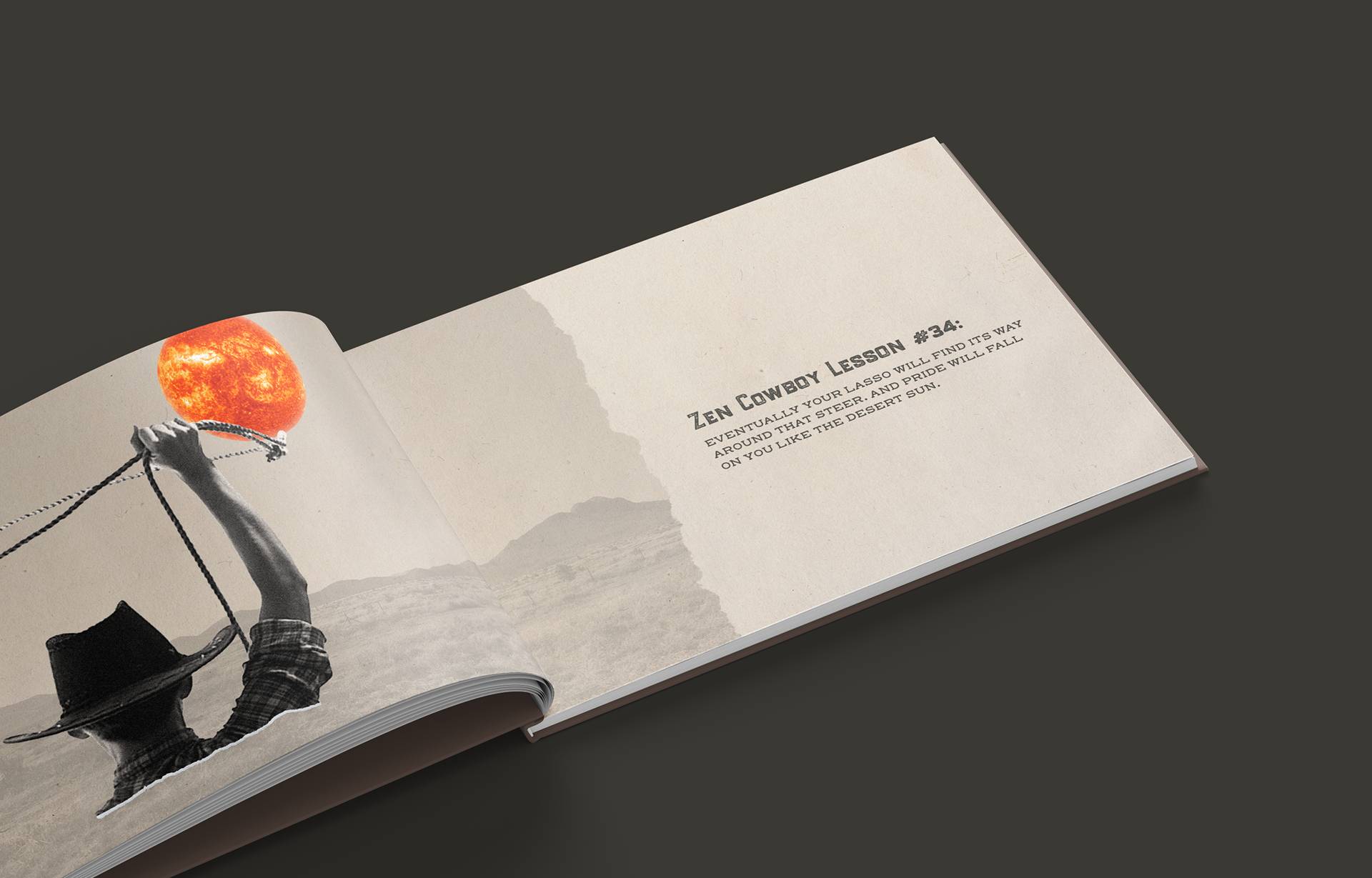 In a partnership with the mental relaxation app, Calm, Burnt Well Guest Ranch will release a series of "Cowboy Meditations" to help users enter the mindset of the ranch, even when they're not on it.
:30 Meditation Sample – Saddle
:30 Meditation Sample – Cow
Coasters and coffee sleeves bring the ranch to bars and cafés.