Old Town Canoe
Old Town Canoe's 100-year-old legacy and superior craftsmanship have made them a dominant name in the canoeing community. And with that dominance comes the right to brag about it.
Print

Only to appear in the best outdoors magazines.
Social Videos
Trees
Heart and Hands
Current
App
An app to find the best places to use the best canoes. Users will be able to create a profile, log their trips, and find their next body of water to tackle.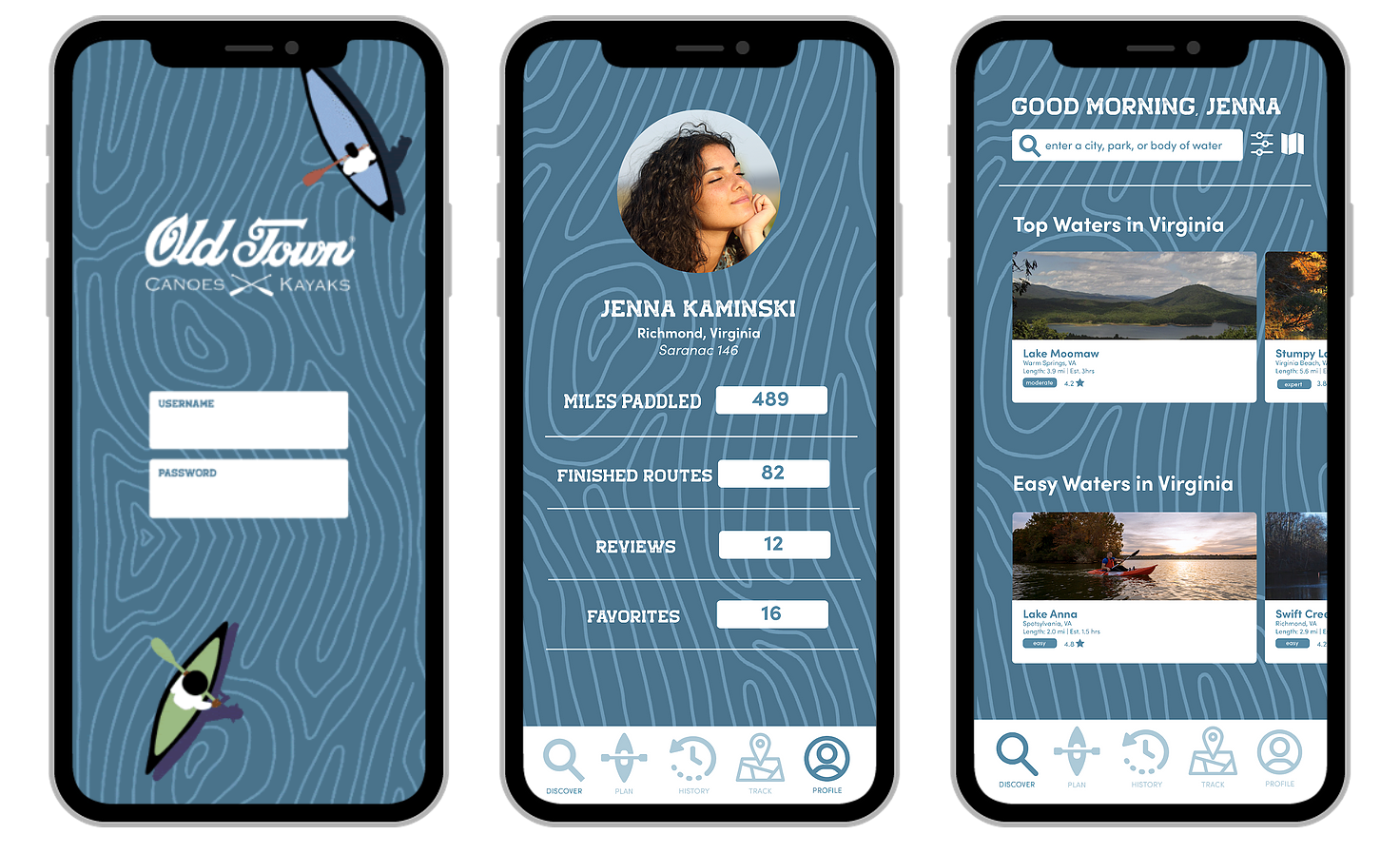 Nature Deserves The Best Merch
In-store displays and merchandise to further push the brand to cult status.
Nature deserves clothes and canoe covers made from recylced materials.