Lodge Cast Iron

Cast iron doesn't try to be something it's not. It's inherently flawed, but any food you make with it is worth the hassle.
OOH
Social Videos
Bacon
Tank
Flavor
In-Store

Ads and displays directing customers to Lodge and all of its flawed glory.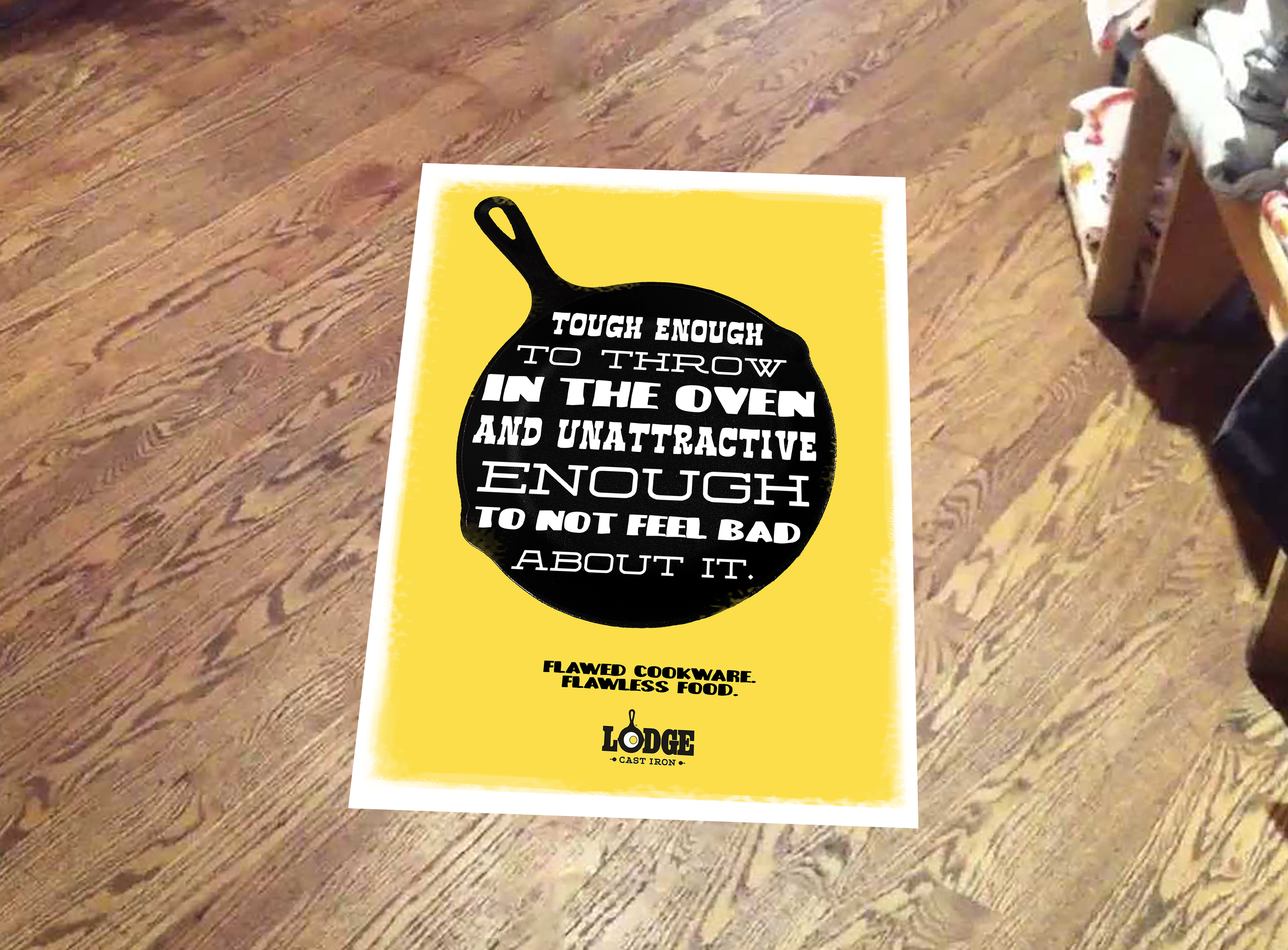 Flawed Play of the Game

A sponsored segment on ESPN highlighting the plays that weren't pretty but got the job done.
Merch

Protect your clothes and your hands with Lodge aprons and pan-holders. You can probably hold other hot things with them, too.
Made with
Kenzie Storrier
(AD)